Getting in shape is hard work, and there's no better way to show personal training clients that you're proud of them than by giving them a gift. And even though some of these gift ideas for your fitness clients may feel a little off, they're excellent motivation for your personal training clients.
Let's be honest; gift-giving is a tried and tested strategy for maintaining a good client-trainer relationship. It shows your clients you care about them when you give out gifts during the holiday season, their birthday, Easter, Christmas, or any other special event.
But, with so many personal trainer gifts out there, which ones should you get your fitness clients? And is there such a thing as spending too much when choosing gifts for your fitness clients?
That typically depends on you and the type of relationship you have with your client. However, here are a few gift ideas for fitness clients that could work in all sorts of situations.
This Article in a Nutshell
Giving gifts to your personal training clients is a great way to keep them motivated and steadfast in achieving their goals.
Fruit-infused water bottles, phone armbands, and free training sessions are some of the best gifts you can give your personal training clients
Fruit Infused Water Bottles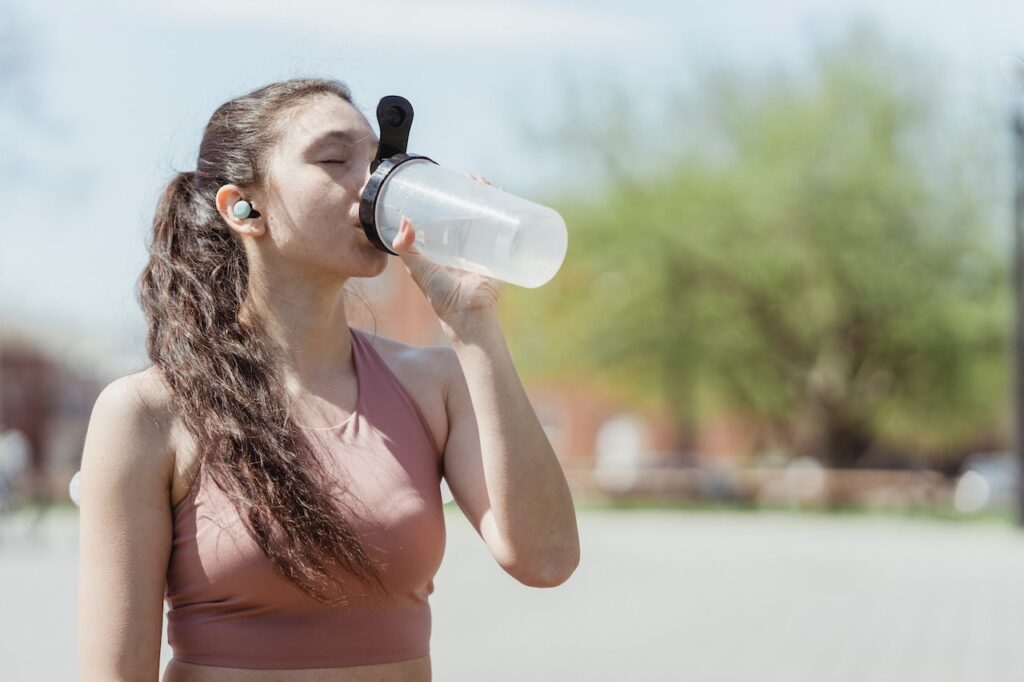 While mundane-sounding, fruit infused water bottle can be a thoughtful gift for the right type of client. If they prefer drinking juice and energy drinks to carry a water bottle, a fruit-infused water bottle offers some of the sweetness of juice without any of the calories.
They have a fruiting chamber, which they can fill with their preferred fruit, which could be anything at all, from sliced watermelon to oranges, grapes, and even strawberries.
With fruit infused bottles, they can stay hydrated all day long and make great progress towards their fitness goals.
Phone Armbands
Phone armbands are a must-have for any fitness fanatic into cardio and HIIT. People love to work out to music. It helps get their minds of the pain and find their stride when they're working through particularly difficult exercises.
A phone armband gives you full control over your music options and ensures your phone is always within arm's reach. You can easily make calls and swap out applications while also safeguarding your most important device. That's why they're such great gifts for fitness clients.
If your client already has a phone armband, you can splurge and get them something from an expensive brand or gift them a free music subscription. It shows that, as their personal trainer, you care about their workout progress and want to help them achieve better results.
Free Training Session
While it might sound unconventional, a free training session for your personal training clients is a great gift idea if you're looking for a more personal touch. It costs you nothing and saves you the hassle of finding gifts online.
Instead, the challenge is to craft a workout session worth remembering. A few good ideas are doing exercises that target their favourite muscle groups or introducing fun fitness games like H.O.R.S.E.
If you think a free session is too unorthodox, you could also try choosing gifts that are more relevant those their personal training, like a free membership or online discounts on some gym wear.
Yoga Mat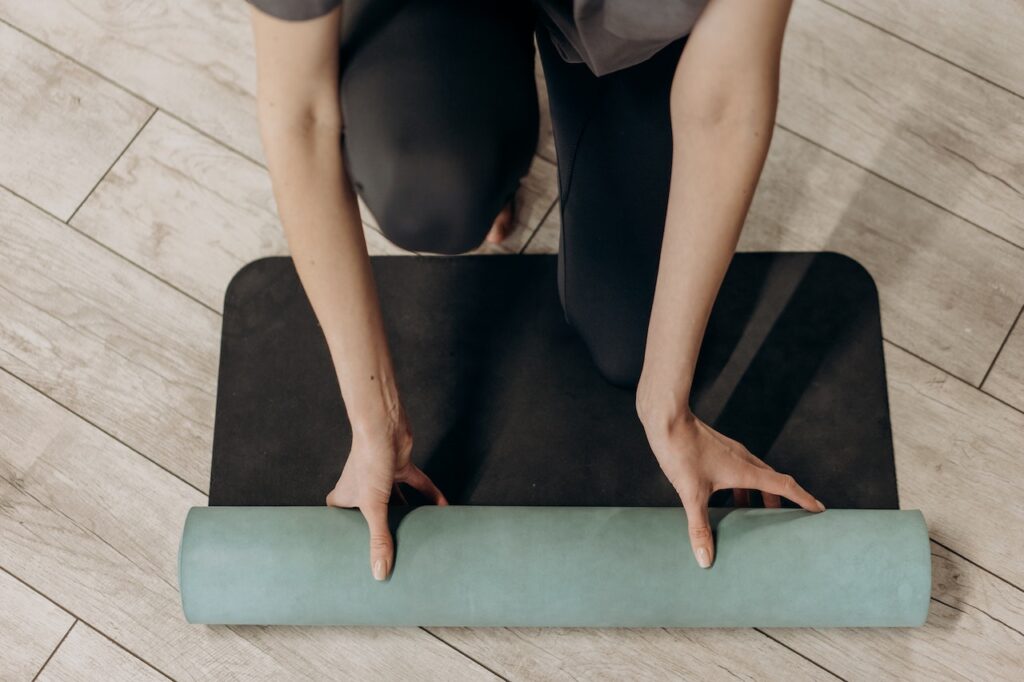 A Yoga Mat is the perfect gift for a newbie at the gym who's just finding their way. In the beginning, your equipment can make a world of difference, and a high-quality mat can improve the quality of your ab exercise, bodyweight training, and stretches. Plus, it's super cheap and should be within your budget as a fitness business owner.
It's such a valuable gift because a well-made mat can last forever. Your client will remember you every time they use the mat.
Gym Wear
Gym wear is arguably one of the biggest investments you'll have to make when you start taking your fitness goals seriously. They feel great, flaunt your progress for the world to see, and they make the best Christmas gifts, but they're expensive. And everyone could always use more.
If money is no object, we recommend gifting gym wear to your entire client roster. It's one of the most effective ways to show that you appreciate your clients' continued support. However, if you're on a budget, consider a good old-fashioned competition.
You could even rope other trainers into it. And it's a win-win situation. Your clients get to have fun competing, and you get away with buying fewer Christmas gifts.
Foam Rollers
If you have personal training clients who experience sore muscles, tightness or strain, a $10 foam roller could be one of the best gifts you could give them. It's great for post-workout recovery, and it's definitely one of the gifts for personal training clients that aren't easily forgotten.
Foam rollers help warm up large muscle groups in preparation for exercises, and it's an old trick that helps boost mobility, range of motion and muscular performance during a training session.
It doesn't matter whether it comes as a Christmas gift or something for their birthday; they'll appreciate such a functional gift.
Protein Powder
You can never go wrong with buying your personal training clients protein powder, especially when you spring for high-quality powder.
Good protein represents distilled progress and the potential to gain lean muscle mass, and it's an expense that fitness fanatics are all too familiar with.
While they're certainly not the best Christmas gift ideas, they'll be much appreciated by your fitness clients. You'll be saving them an extra $20-$50 on supplements.
The best part about this gift is that you might not even have to pay the full price. You can wait for the holiday season sales or cash-in discounts some businesses might have for personal trainers or regulars.
Protein Water Bottle Shaker
A Protein water bottle shaker is a simple yet thoughtful gift that'll be a guaranteed hit with that client who refuses to change their water bottle.
Not only does it serve as a protein shaker (what it was originally designed for), but it also doubles as a bottle. Since protein shakers are usually made from sterner stuff, you can be certain they'll be one of the longest-lasting gift ideas on this list.
Resistance band set
Fresh out of ideas for great personal gifts? You can't go wrong with a trusty set of resistance bands. They are one of the greatest gifts for personal training and have a hundred, and one uses for the creative personal trainer.
You can use them to train weaker muscle groups, learn new and difficult exercises, and try exercise variations your gym might not carry equipment for. They are also adjustable to your client's fitness level and are easy to use.
There are three different types of resistance bands– Pullup bands, resistance tubes, and Flat resistance bands. As their personal trainer, it might be a great idea to ask yourself which type of band might be a great idea to ask yourself which style is best for their personal training.
Gym Bag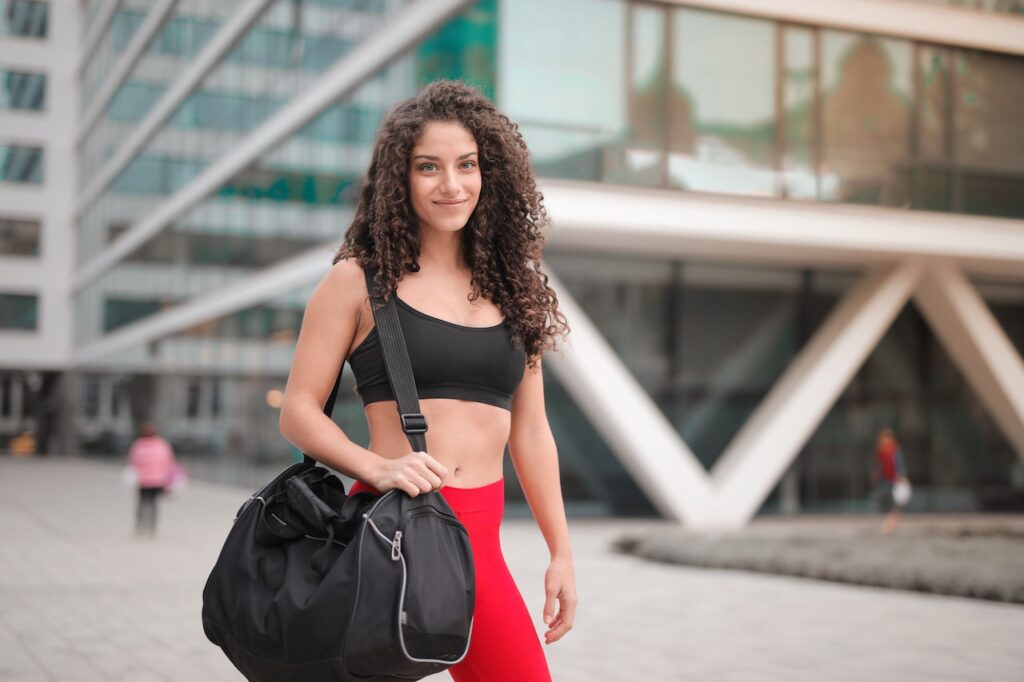 A dedicated gym bag is one of the last things people buy when they pick up going to the gym, which makes it one of the perfect gifts for personal training clients. For most, any old backpack will do, and that's why gym bags can be one of the best personal trainer gifts.
When you're gifting, look out for high-quality materials, a sturdy design with lots of pockets, waterproofing, straps that are durable, and an inconspicuous design so they can double as a travel bag.
You can't go wrong with a gym bag.
Fitness Diary
Surprise your personal training clients with one of the most unconventional gifts of all– a fitness diary. In our modern age of screens and computers, a simple fitness diary offers your clients a smart way to track their progress and stay focused on their main goals.
It might not work for every client, but a fitness diary is a professional, high-value gift you don't have to spend a lot so money on.
If they use it right, it can lay the foundation for the rest of their fitness journey.
Customized Meal Prep Service
Many clients struggle with meal planning and preparation. A customized meal prep service can provide them with healthy and convenient meals tailored to their dietary needs and fitness goals.
Massage or Spa Gift Card
After a tough workout, nothing beats a relaxing massage or spa treatment. As the NIH has shown, it can have multiple benefits. A gift card to a local spa or massage center can help your personal training clients recover and feel rejuvenated. It shows that you're available to offer continued support, and that goes a long way.
Personalized Workout Gear
Consider gifting your clients with personalized workout gear such as water bottles, gym bags, or workout shirts with their name or a motivational message. This can help them feel more invested in their workout routine and motivated to stick to their goals.
Nutrition Coaching Sessions
You can go one step further from meal plans and give your clients nutrition coaching sessions. Many clients struggle with maintaining a healthy diet, and gifting them nutrition coaching sessions can help them learn how to make better food choices and create a sustainable meal plan. You can either find a local nutritionist or gift them to an online program.
Shop Away
Gift-giving is hard, irrespective of whom you're shopping for. You want to find the perfect gift while also keeping the cost manageable. Things become doubly complicated when you're shopping for personal training clients.
Our list contains 15 of the best gift ideas for personal training clients on the market. Gift-giving is a strategic triumph for a fitness business. It boosts client retention, motivates your clients, and develops your relationship with your client. That means you'll no longer have to worry about training clients not getting back to you.
By this point, if you're still searching for great gift ideas, we recommend gym equipment like wrist wraps, jump ropes, weight belts, vests, and other gifts you think can help them take their training to the next level.