Motivation is why most people find their way to the gym even on days when they'd rather sit at home and binge some Netflix series. Unfortunately, not all clients are equally motivated, and it is the job of personal trainers to push clients on those days when they don't feel up to the training.
Seasoned Workout Pros know how to keep their clients excited and motivated to work out, and this guide will show you exactly how to do that in 10 easy steps. When you're done reading this, you'll be able to keep your clients motivated like a pro!
10 easy steps to increase training client motivation
1. Be Approachable
If you want your clients to stick with you for the long haul, it's important for them to feel like they can approach you with any question or concern. You want to project an atmosphere that says you're available and responsive when they need you.
It is also important that they know how much progress they are making, and there's nothing better than hearing feedback from your personal trainer. Increase client motivation by reminding them that they are moving closer to their fitness goals, and you'll see their dedication soar.
2. End Each Session On a High Note
This is probably not one of the things people tell you about being a PT, but, a successful personal trainer knows how to end each session on a high note. You want to ensure that your clients leave the training feeling like they achieved something truly remarkable. Here are three simple ideas on how to do that.
Do something physical, like asking them to do 20 pushups (something with a minimal challenge that they can easily complete)
Give them a goal for the next session by asking what they would like to work on
Set up future sessions by establishing the schedule and length of training sessions. This will make it easier for your personal training clients to stick with their fitness goals
3. Give Actionable Feedback
Feedback is good, but actionable feedback can really increase client motivation in ways you've never seen before. Telling them – in exact terms – what they can do to improve will give them clear goals and a challenge to shoot for. Some studies have shown how feedback can make motivation soar.
It can sometimes be challenging for some personal trainers to maintain client motivation, not to talk of increasing it. Here are three simple strategies you can use to improve your feedback.
Listen closely and genuinely care about what your client is saying.
Give your client a sense of accomplishment by setting goals and achieving them together. It's also a great idea to create fitness challenges that they can focus on
Create accountability by having regular check-ins with your client.
4. Develop Personal Relationships With Your Clients
As a fitness professional, you'll be working very closely with your personal training clients. As a result, there'll be an expectation of a close relationship. If you're not able to feel your clients comfortable around you, they will not enjoy their time with you.
Think about how much better patients feel when their doctor smiles and asks them about their day.
That's why one of the best things you can do to keep your personal training clients motivated is to develop a personal and professional relationship with them. You don't want to be one of the many personal trainers who come in, dictate routines for client training sessions, and leave without any warm interactions.
5. Give Clear Instructions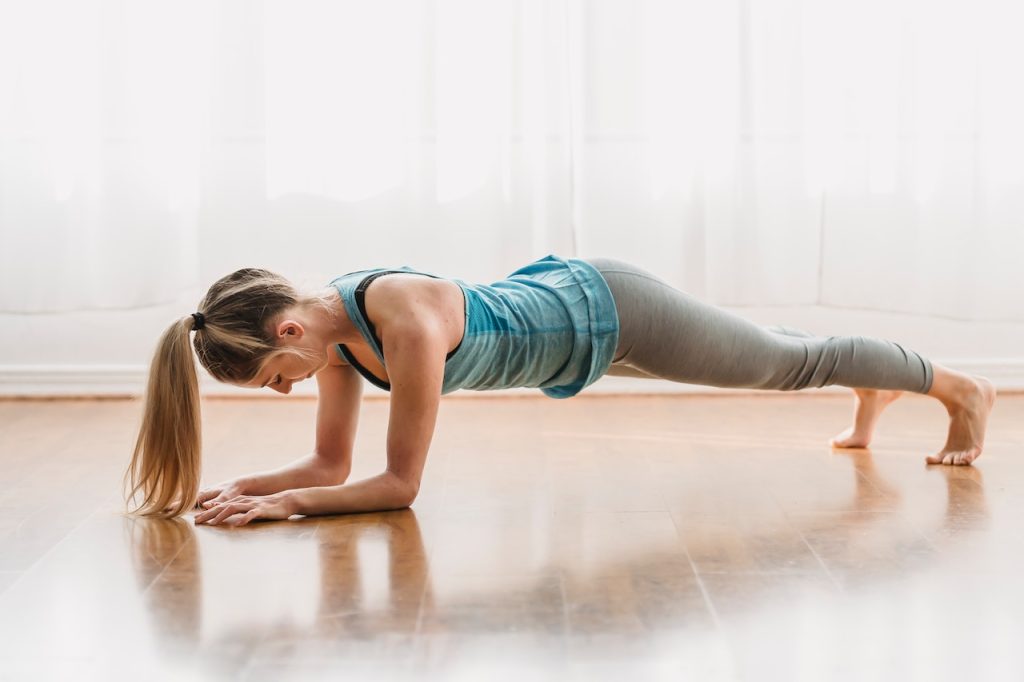 Clear instructions are part of training programs for every trainer in the fitness industry. You can expect your client motivation to drop as you continue to work together. That's why many clients respond to clear instructions given directly. It's also a great idea to try new routines every now and then – they will increase client motivation like nothing else.
Here are some strategies you can try.
Create a personalized training program that is tailored to the client's short-term and long-term goals, needs, and lifestyle.
Set a goal and follow up with the client after each training session, so they know where they are at in the process of achieving their goal.
Offer additional services such as nutrition coaching or follow-up phone calls for guidance if needed. Not all fitness professionals do this, but you'll see greater results if you have the competency.
6. Gather Information Before Starting Any New Exercise Program
You should indeed switch things up by adding new exercises to your clients' routines. But before starting any new exercise program, it is important to make sure their body is ready and capable. This is something you should do when you're working with a new client as well.
Consider reassessing them, particularly if it's a challenging exercise, explaining the possible risks, and making sure they sign off on it. This way, you protect your client from injury and yourself (plus, you actually put your personal trainer liability waiver to good use.)
7. Ask About Goals and Preferences
The best personal trainers understand their client's goals and preferences and tailor a fitness routine accordingly. So a client that wants to lose weight will benefit more from cardio, and it's your job to not only sell it to them but to remind them when they are sweating like crazy.
When it comes to motivation, you need to know what makes your clients tick. Once you understand that, mix the appropriate exercises in with the routines they love, and voila! You can now motivate your clients more easily.
8. Tell Them You're Proud
Nearly all clients want their personal trainer to be proud of them. They want you to see how they're making progress and hear that great feedback.
One way to use this to boost clients motivation is to offer that feedback whenever they make improvements, big or small. Did they tack on an additional rep in a tough exercise? Tell them.
Did they go on for one minute longer in that HIIT session? Let them know! Even though personal trainers have a lot on their plate, they are often a crucial pillar in their clients' support systems. (This is something beginner personal trainers quickly learn.) Giving them the motivation and encouragement they need can make a world of difference in both your personal and professional life.
9. Use Multiple Approaches
As an active trainer, there are many ways that you can increase client motivation, from encouraging them with positive feedback to new fitness challenges and exercises when they plateau.
The key is that clients are motivated by many different things at different times. You can't take the same approach every single time, even with the same client. An effective personal trainer needs to know when to switch strategies as necessary.
10. Create an Atmosphere of Support
If you want your clients to continue working hard and see results, you must create an atmosphere of support. They should know that you care about them and are there for them. Making sure they have a positive association with training is something that will help motivate them.
To Sum It Up
Keep in mind that client motivation is an ongoing process that requires attention and hard work. So the next time you feel like your clients are slowing down or running out of juice, take a step back, consult this article if you have to, and think about how you can get them motivated again.
Be sure to check out this article if you're having trouble designing a routine for a lazy client.