Congratulations on getting your personal training certification; you have crossed a significant milestone, and now it's time for you to land first personal training job and cut your teeth.
However, there are some things you need to consider when starting out, since your first job is crucial to the direction your career takes. A bad experience might just leave your confidence shaken and an excellent experience can give you a confidence boost that will last a long time.
But fear not, we have curated a list of well-researched tips that are going to help you put your best foot forward and land that dream job.
7 tips for landing your first personal trainer job
1. Decide whether it's self-employed or gym-employed
The first thing that you should decide on is whether you want to be self-employed and get your own clients or work as a certified personal trainer for a gym. If you decide to be your own boss, you may need to rent gym equipment that you'd be using to train your clients unless you have enough capital to purchase them yourself.
On the other hand, if you go the gym route, you'll need to go in with some knowledge. For example, most gyms will pay you a fixed salary like in any other job if you opt to work for them instead which could mean a steady income or an income cap, depending on how you look at it. If you decide to work in a gym, you also have to think about strategies to land clients on the gym floor, and make that part of your consideration.
You'll also have to consider acing your interview with hiring managers to get a job that's half decent. Align these and you can get started on your dream career.
2. Prepare to manipulate your schedules
Most personal trainers are incredibly flexible with their routines, and in order to compete in the market, you need to decide whether you want to work in the mornings, afternoons, or evenings.
Some health-conscious people who work in the corporate industry do not have the time to go to a gym during the usual conventional hours. So, they have no other option than to work out either early in the morning or later in the evening.
If you are self-employed, you have to design your workdays and timings accordingly and help build a custom program like a hiit routine for clients and train them at the time they are comfortable with. On the other hand, if you work for a commercial gym, you will have specific times to do your job, and you cannot stray from them.
If you struggle to be flexible with your timings and think it might be preventing you from building a stronger clientele base, this post from Personal Trainer Land can give you a great place to start.
3. Start job seeking ASAP
One of the biggest mistakes you can make after getting your personal trainer certification is to wait too long before looking for work or be picky with choosing your first client.
You should start job hunting right after completing the necessary education. Start by checking fitness studios and gyms in your area, check the type of environment and crowd most suitable to you as a person, and check whether the other trainers are fun to work with.
By starting your search early and being significantly less picky, you will have the upper hand, compared to everyone else who took the same certification. That includes being exposed to more potential employers, landing your dream job down the road, and actually building a career you enjoy.
4. Build a professional network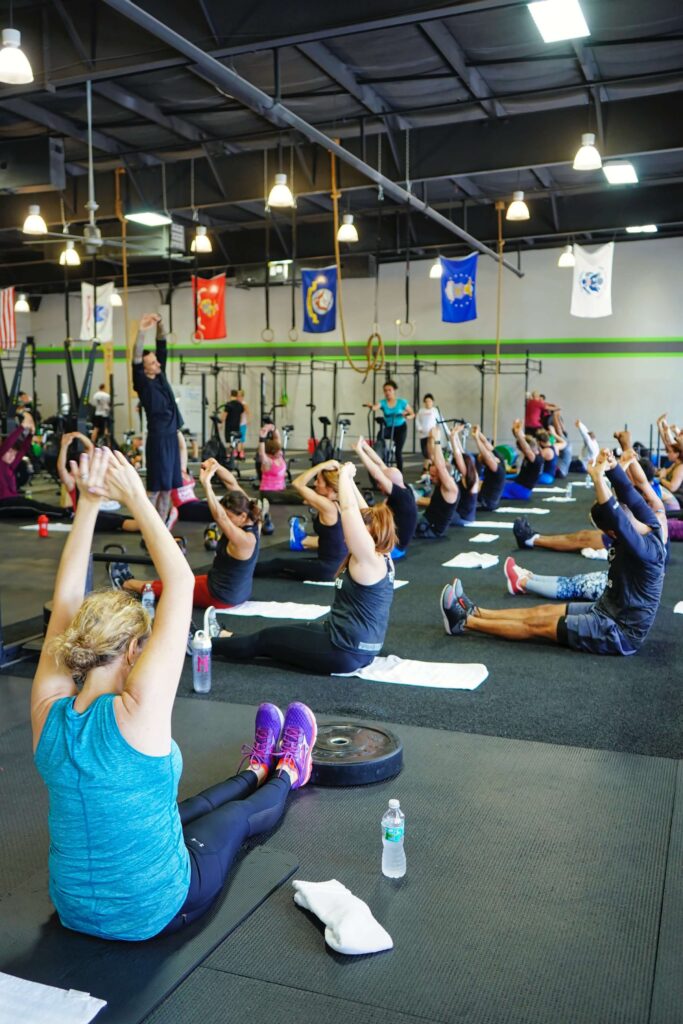 One of the most important assets when trying to enter the fitness industry is to build a network of contacts and potential clients while you're studying for your certification or at the gym where you have a membership.
Take the initiative and start spending more time at the gym you want to work in, and befriend the staff and the regulars. Participating in a collective session under one of the qualified trainers and spending time with their clients will help you get to know the practical requirements for the job and give you first-hand insight.
It will also show everyone that you are interested in being a personal trainer so that when you do tell them you need a job, they know it's actually your passion.
You can also land your first job at the front desk while completing your certification and get to know the people that way. Building relationships and gradually extending your network is crucial to your success in the personal training business.
5. Offer marketing ideas to your potential employer
If you have been called for an interview for a position you applied to, offer suggestions to the interviewer on how the gym can attract more customers or present ideas for increasing the number of clients opting for personal training sessions.
You can suggest strategies to improve their online presence or tips to boost in-person marketing. Everything from going to specific locations and advertising your personal programs to offering package deals is on the table. If they don't do it already, your suggestions can show that you bring great value to the gym.
6. Offer free sessions
This tip is for you if you prefer to strike out on your own. Offer to provide potential clients with several free sessions. Most people won't say no to this as there's nothing to lose, and at the same time, you get some experience as to how to talk and deal with varying clients.
If you're hired by a gym, your employer gets some feedback from the customer about how you work and what your strengths are. Not only do you get to use your skills, but you'll also get the chance to generate positive testimonials and reviews, which in turn helps grow your client list.
7. Focus on your own workouts – mental and physical
The first thing a client will notice in you as a trainer is your physique. While you don't have to be in insane shape to be a PT, you do need to be fit. But at the same time, don't be caught up trying to build a presentable body because, truth be told, that isn't everything that matters.
Your general attitude towards clients and your overall personality are other major discerning factors, so design your mental and physical workouts accordingly. Having a positive and cheerful personality goes a long way in attracting, maintaining, and getting the right results with your clients.
How To Land a Personal Training Job with No Experience
Experience is important, but a lack of it should not keep passionate, new trainers out of the fitness industry. Everyone starts somewhere. Keep trying no matter how many times you are rejected, revise your plans with peers, and soon you'll find yourself in a position to land your first personal training job.
Here are a few tips to help land your first personal training job with zero experience.
Build a strong network of fitness professionals
Build a strong resume.
Research and adopt new exercise techniques.
Learn about how to be a better PT, not just because you want to get a job
Be strategic in your job search; reach out to people in your industry in places like gym open-houses and athletic competitions.
Search for entry-level jobs. Several big-box gyms offer positions that require no experience. Some offer on-the-job training as well.
Build free routines for friends and clients who aren't crazy about exercise. This will help you learn more about working with lazy clients
Ask for referrals and reviews once you get your first client, and include them on your portfolio website.
Consider becoming an online personal trainer if you have a strong social media presence.
Personal Training Jobs to Avoid
It's critical to understand personal training statistics, especially if you want an amazing job. For example, did you know that there are quite a few gyms with leech-like company policies that look to financially exploit fitness professionals and new personal trainers alike.
They especially target beginner trainers who want to build a successful practice but don't know how to get started. Many gyms demand an unreasonable number of hours from their trainers and expect them to comply with those demands. However, trainers can only work so many hours,
Pay attention to these gyms and avoid them like the plague. All you have to do is interact with these trainers for more than five minutes, and you'll find out exactly the kind of establishment they work for.
Then some gyms don't support you at all and seem to go out of their way to keep you down. They may impose a high commission on the payments you receive from your clients or switch you to low-paying clients as soon as your client starts enjoying their work with you. Avoiding these gyms like the plague can help you sidestep burnout as a PT (which is more common than you might think..
Preserving your passion for training is a job in itself, and you need to maintain your mental stability, peace, and energy. In addition to adding and refining your skills as a trainer, you also need to take care of your health and be smart enough to understand when someone is trying to exploit you.
However, with the right preparations, you are looking forward to building a successful career in the health and fitness industry.