Are you a personal trainer considering starting your own gym? With the fitness industry booming, there's never been a better time to take the plunge. In fact, the global fitness industry is projected to reach $106 billion by 2026, with a compound annual growth rate of 5.6%. (Statistica)
But don't let that deceive you; there's a ton of work going on behind the scenes, especially when it comes to keeping gyms profitable. Everything from building a client base to even deciding what equipment to add can be a hassle.
To be successful, you need to understand the obstacles that gym owners face and how to overcome them. In this article, we'll explore the four main challenges that gym owners must tackle head-on to run a profitable business. So, if you're ready to learn how to boost your gym's revenue and retain clients, read on!
---
This Article in a Nutshell
Running a small gym presents several challenges, including getting new members, client retention, and insufficient equipment.
Some of the best strategies for boosting your gym's profitability include offering personal training services, implementing fitness classes, and selling merchandise.
To be successful in the competitive fitness industry, gym owners must stay consistent and adapt their approach to what works, while also understanding the obstacles that come with gym ownership.
---
1. Lading New Members
Small gyms thrive on new members. And for a while, you'll get them as a new establishment. After opening up a new gym, you'll get a short influx of members. But it'll taper off after a while, and you'll only see some of the same new faces.
This is the time when you need to kick your marketing into high gear and start looking for creative ways to attract new members.
How to solve this problem
To boost revenue, consider holding special classes that other gyms don't offer to attract a new kind of audience. You can also offer helpful discounts as long as you make it clear that they are temporary. One way to do that is to allow members to bring a friend for free once a month.
You can also offer student discounts if your gym is around a student environment.
2. Client Retention
Another challenge you'll face as an owner of a small gym is client retention. Retaining clients can be a hassle if you're unaware of their needs. The problem will compound if you're collaborating with personal trainers who don't have any sales skills.
How to solve this problem
The first rule in client retention is to ensure they are satisfied. Interact with your members and understand each person's needs and expectations of your gym. According to Finances Online, 45% of gym-goers continue their membership because they experienced positive interaction with staff.
You can find out your members' needs by conducting an online survey. Use free online tools like Google Forms and Survey Monkey to get this done.
3. Insufficient Equipment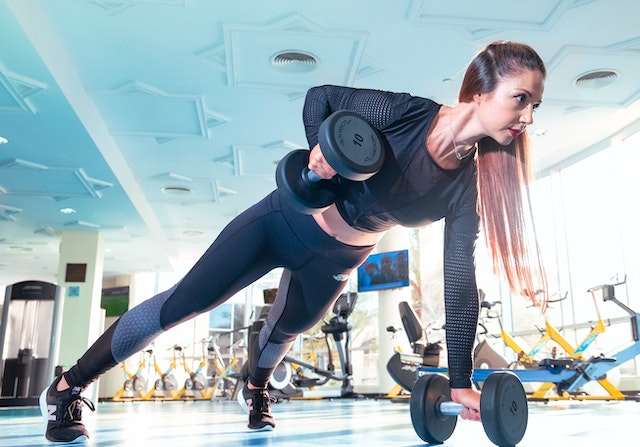 This is one of the things no one tells you about running a small gym – people will look for gyms that have the equipment they need if yours is lacking. Why? Insufficient equipment can make clients' workouts ineffective, boring, and repetitive, which no one wants.
How to solve this problem
The only solution here is to invest in adequate high-quality gym equipment. Deciding what equipment to add to a small gym can be a hassle, but you can purchase multipurpose equipment. And since you're a small gym, you won't have to worry about many people sharing the same equipment because you'll only have a handful of people at any time.
4. Piss-poor Management
Most people think about the gym floor and equipment when supervising maintenance. But poor management of places like the locker rooms and bathrooms can drive clients away. Nobody wants to work out in a smelly and disorganized gym, especially when they are paying a membership fee.
How to solve this problem
The solution here is quite simple. Invest in your gym's maintenance, and supervise it yourself.
10 Ways to Improve the Profitability of Your Small Gym
Don't let these points scare you because small gyms can get profitable; as profitable as large fitness franchises even. In this section, we'll discuss some of the ways you can improve the profitablity of your small gym.
Offer Personal Training Services
Personal training services can be a significant source of revenue for small gyms. By offering one-on-one training sessions, your small gym can charge a higher rate per hour than standard gym memberships.
Personal trainers can also help clients achieve their fitness goals, which can lead to increased client retention. For example, a small gym could offer a package of 10 personal training sessions for $500, which is $500 more than your gym will be making without it!
Implement Group Fitness Classes
Group fitness classes are another way to increase revenue for small gyms. Classes can be a great way to attract new clients and increase member retention. By offering a variety of classes, such as yoga, Pilates, and high-intensity interval training (HIIT), your gym can appeal to a wide range of clients.
For example, a small gym could offer a weekly yoga class for $15 per session.
Sell Branded Merchandise
Selling branded merchandise, such as t-shirts, water bottles, and gym bags, can be a great way to boost revenue for small gyms. Not only does it generate additional income, but it also serves as a marketing tool for the gym. Clients wearing branded merchandise can help promote the gym to others. For example, a small gym could sell branded t-shirts for $25 each.
They also make great gifts for fitness clients.
Partner with Local Businesses
Small gyms can partner with local businesses, such as health food stores or wellness centers, to offer joint promotions. This can help increase visibility and attract new clients to the gym. For example, a small gym could partner with a health food store to offer a discount on gym memberships to customers who make a purchase at the store.
Offer Online Training Services
Online training services can be an additional source of revenue for small gyms. By offering virtual training sessions, small gyms can reach clients who are unable to attend in-person sessions. Online training can also be more affordable for clients, which can help attract a wider range of customers. For example, your small gym could offer a monthly online training package for $50.
It's affordable enough that most people would take it, while still giving your gym some revenue.
Offer Nutritional Services
Many gym-goers are interested in improving their diet along with their fitness routine. Offering nutritional services, such as meal planning or nutrition coaching, can be a valuable add-on service for small gyms. This can help improve client results and increase retention rates. For example, a small gym could offer a nutrition coaching package for $100 per month.
Use Social Media to Promote the Gym
Small gyms can use social media platforms, such as Instagram and Facebook, to promote the gym and connect with potential clients. By creating engaging content and using relevant hashtags, small gyms can increase their visibility and attract new clients. For example, a small gym could post workout videos, client testimonials, and promotional offers on Instagram.
Offer Corporate Wellness Programs
Small gyms can offer corporate wellness programs to local businesses. This can be a great way to generate additional revenue and attract new clients to the gym. Corporate wellness programs can include services such as fitness classes, nutritional seminars, and health assessments. For example, a small gym could offer a monthly corporate wellness program package for $500.
Host Fitness Challenges
Hosting fitness challenges, such as a weight loss challenge or a 30-day fitness challenge, can be a great way to engage clients and increase retention rates. Challenges can also attract new clients to the gym. For example, a small gym could host a 30-day fitness challenge and charge $50 per participant.
Provide Excellent Customer Service
Providing excellent customer service can help small gyms stand out from their competitors and improve client retention rates. Small gyms can achieve this by responding promptly to client inquiries, providing a clean and welcoming environment, and offering personalized attention to clients. For example, small gyms can offer a complimentary fitness assessment and consultation to new clients to show that they care about their fitness goals.
Conclusion
Running a small gym is just like trying to become a successful personal trainer – there's a lot you have to learn in the beginning, and even after that, it can be a steep climb to success. But if you stay consistent and adapt your approach to what works, you'll be generating revenue for your gym before you know it.