As a personal trainer, you probably already know that the fitness industry is in a steady boom. New workout programs are popping up all over, influencers are landing endorsement deals from new companies, and many Workout Pros are even starting their own gyms.
But don't let that deceive you; there's a ton of work going on behind the scenes, especially when it comes to keeping gyms profitable. Everything from building a client base to even deciding what equipment to add can be a hassle.
So before you take the plunge into starting your own gym, here are some of the challenges that gym owners have to face. Understanding these can help you be more successful when you finally start your own gym.
1. Getting New Members
Small gyms thrive on new members. And for a while, you'll get them as a new establishment. After opening up a new gym, you'll get a short influx of members. But it'll taper off after a while, and you'll only see some of the same new faces.
This is the time when you need to kick your marketing into high gear and start looking for creative ways to attract new members. 
How to solve this problem
To boost revenue, consider holding special classes that other gyms don't offer to attract a new kind of audience. You can also offer helpful discounts as long as you make it clear that they are temporary. One way to do that is to allow members to bring a friend for free once a month.
You can also offer student discounts if your gym is around a student environment.
2. Client Retention
Another challenge you'll face as an owner of a small gym is client retention. Retaining clients can be a hassle if you're unaware of their needs. The problem will compound if you're collaborating with personal trainers who don't have any sales skills.
How to solve this problem
The first rule in client retention is to ensure they are satisfied. Interact with your members and understand each person's needs and expectations of your gym. According to Finances Online, 45% of gym-goers continue their membership because they experienced positive interaction with staff.
You can find out your members' needs by conducting an online survey. Use free online tools like Google Forms and Survey Monkey to get this done.
3. Insufficient Equipment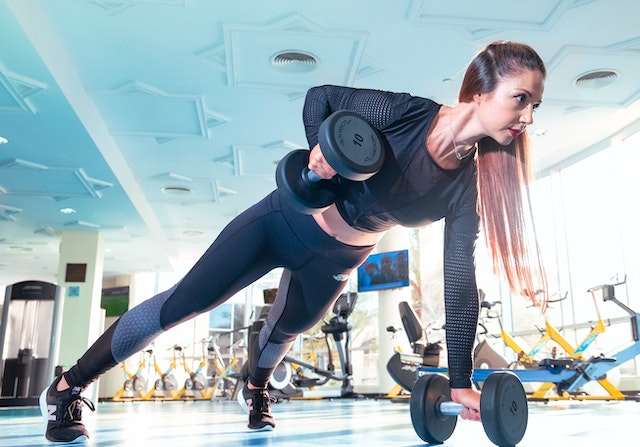 This is one of the things no one tells you about running a small gym – people will look for gyms that have the equipment they need if yours is lacking. Why? Insufficient equipment can make clients' workouts ineffective, boring, and repetitive, which no one wants.
How to solve this problem
The only solution here is to invest in adequate high-quality gym equipment. Deciding what equipment to add to a small gym can be a hassle, but you can purchase multipurpose equipment. And since you're a small gym, you won't have to worry about many people sharing the same equipment because you'll only have a handful of people at any time.
4. Poor Management
Most people think about the gym floor and equipment when supervising maintenance. But poor management of places like the locker rooms and bathrooms can drive clients away. Nobody wants to work out in a smelly and disorganized gym, especially when they are paying a membership fee.
How to solve this problem
The solution here is quite simple. Invest in your gym's maintenance, and supervise it yourself.
Conclusion
Running a small gym is just like trying to become a successful personal trainer – there's a lot you have to learn in the beginning, and even after that, it can be a steep climb to success. But if you stay consistent and adapt your approach to what works, you'll be generating revenue for your gym before you know it