If you own and operate a gym, you likely want nothing more than to keep your members happy because it means you can keep the revenue flowing.
While you may be incredibly passionate about your business and doing everything you can to make it successful, there's only so much one person can do alone. This guide will give you actionable strategies to help manage your gym effectively and grow it.
1. Start with the Basics
It is important to start with the basics when thinking of running a successful gym someday. That includes:
Picking the right location
Leasing a large enough compound
Using gym management software
Hiring the right staff
A gym's location is important because a  good location maximizes revenue. For instance, a gym located in a high-foot-traffic area attracts more customers and generates more revenue than a gym in a motorway area. And for sure, a good location must come with a good building size.
You also want to invest in gym management software because it will make things so much easier for you. Forget about counting the pennies, checking to see which members are actually registered, and all these other annoying things.
Just set up the gym management software and let it do the rest.
Most gym owners who are starting their own gym already have a good idea of the strategies they want to deploy once the fitness business is up and running. If you don't have a plan like that, it's okay.
Now is as good a time as any to create a strategic gym business plan for growth. and it all starts with the five items on that list.
2. Build your brand and market like crazy
You're probably sick of hearing branding by now, but hear me out – your brand is basically an extension of who you are and what your fitness business is about. It will speak for you where you can't.
Gym owners and even personal trainers who focus on building their brands attract more business than those who don't. People will seek out personal training sessions and fall over themselves to register in your gym.
The good news is that building a brand and marketing your gym like a pro is not a difficult task; you just need a little consistency and dedication.
Start with a unique representation of your services to customers, one that highlights the value of your fitness business and shows what your gym members stand to gain. Optimize your socials by sharing valuable information and tips to keep your followers engaged and build trust in your brand.
Even though the fitness industry is flooded with "experts," you'll be surprised at how much of an impact knowledgeable gym owners can make.
While you build your brand, you also need to focus on marketing. After all, your fitness business needs members.
A strong marketing strategy is the backbone of a successful fitness business because will engage more customers and drive them to your gym. This post shows you some of the best marketing strategies for a gym business. You should also consider checking this guide by Hubspot on some of the best ways to market your fitness business.
3. Practice smart scaling
As hard as it may be to believe, more members don't always equal a greater payoff. If you run a fitness business that's based on community, you may want to watch how many new members you let into your gym. Some research suggests most humans can only maintain 150 relationships.
That means there are only so many people every member can interact with. But it also means more members in your fitness business means fewer resources for customer care.
This doesn't mean you should start turning members away. However, it means you should think carefully about how you admit new members to your gym business.
4. Stay up-to-date with fitness Trends
Clients rely on their gym management to introduce new workout regimens trending in the fitness industry, to help them achieve their goals faster. That means you have your work cut out for you. If the word is out that your gym is up to date, you'll have no trouble attracting new clients to your space.
The good news is that you can pop onto social media and pick up what's trending pretty easily. Followtrainers other gym businesses, personal trainers, and other fitness industry pros.
Look out for new safe routines that can excite your existing members. If you have a personal trainer on ground, let them see it and work the tips into your existing routines.
Being able to follow people in the fitness industry and pick up gym management tips for free is one of the beauties of social media.
5. Maximize Revenue Streams
There are many ways to generate more money for your gym . You can start by bundling personal training sessions with member subscriptions, offering discounts on yearly memberships, and selling merchandise such as clothing or even protein shakes. 
You could even hire personal trainers in your gym business and work out a profit-sharing deal. The important thing to remember is that s a successful fitness business has multiple streams of income, and you need it too.
6. Have Enough Staff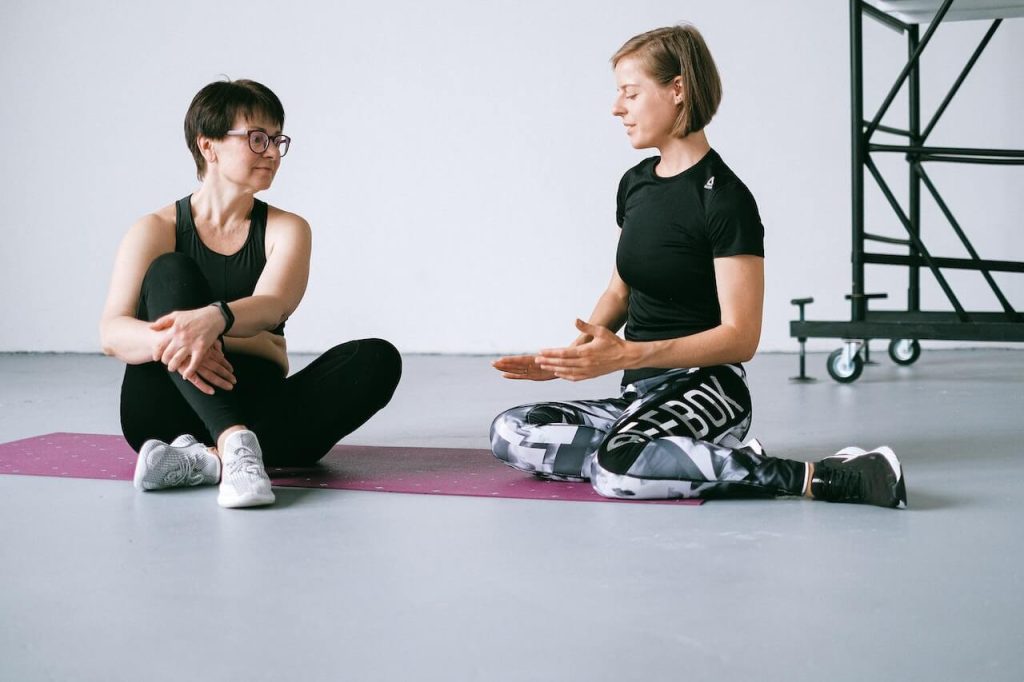 Customer service and existing members supervision is very important to gym owners. IT MEANS THAT your gym members can always find help whenever they need it. But more importantly, it makes them feel like the gym cares about their needs.
This is not only good for member retention, but it's also a great way to build a profitable business. If you have personal training personal on ground, half of the work is done. Have them be on the lookout for new members who may need a little help.
They have incentive to do so as well because those could become personal training clients.
To Wrap It Up
If you're just starting out or you already own a fitness center and want to know how pro gym owners run their gyms, this article is for you. The good news is that most of these member retention and gym management tips are very doable. You can become a successful gym owner just by trying them one after the other.