The current economic crisis has proven to be quite unfriendly to most businesses, and unfortunately, PTs are no exception. Even established businesses are finding it challenging with the rising interest rates, skyrocketing prices, and other factors. You need to find a strategy to land training clients in the recession ASAP.
Luckily, that's what this post addresses. Let's talk about how you can attract clients even in tough economic times.
1. Network Extensively
During a recession, such as the global financial crisis, one of the most effective ways to landing training clients is to get as active as possible. Get in touch with prospective clients, engage in networking activities, meet more people, and provide online consultations. Overall, try your best to spread the word regarding your business as a personal trainer.
You have to keep in mind that most companies at this stage are struggling to keep their doors open. As a result, you'll need to double-time your efforts if you want to see good results.
Your aim should be to mark yourself as a reliable and successful PT. For events where trainers are needed, offer your volunteer services if you can. The more people see you associated with events and activities, the more trust they'll have in you.
Think outside the box if you must. Offer to lead warm-up sessions before track races or assist people in cooling down after athletic events.
You could even hold seminars and share ideas on topics your potential clients may find interesting. All these are strong opportunities to create contacts and land new clients. In the long run, you'll also tend to have less competition since every PT isn't exactly queueing to offer volunteer services.
2. Start Online Group Training or Personal Coaching Services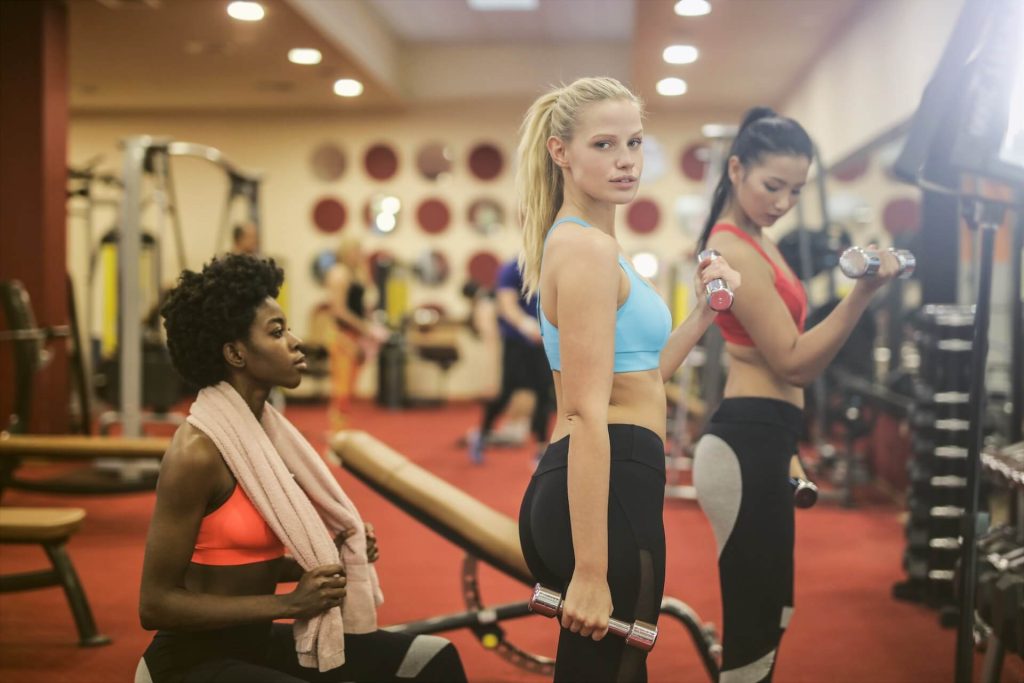 During a recession like the current crisis, you should consider starting an online group training and personal coaching service. Many potential clients may find these services more attractive because of their affordability and flexibility. These online training services can be accessed from anywhere and do not require customers to leave their homes to train.
In addition, online training and coaching are affordable, allowing you access to all your patrons without a hassle. This factor widens your potential clientele and permits you to get training clients all over the country and the globe.
So you're not only charging less for your services – which your clients will definitely be grateful for, you're also more likely to land new training clients.
Despite the current economic crises, you may find that your profit margins could actually rise. Since you don't have to train your clients in independent gyms or even invest in equipment for your starter kit, your overheads stay low.
In addition, these options are excellent because they allow you to help a more significant number of clients. It is effective for beating the effects of an economic recession on your business.
3. Use Effective Marketing Tools
Using hot methods and tools to market your training business during a recession effectively is critical. Done right, these methods and tools will help boost your visibility and land new clients during a recession.
Unfortunately, many trainers slash their marketing budget to cut costs and save money. However, this can be far more costly regarding opportunities that will pass you by.
Now, slashing marketing in a great recession is a good idea since you'll cut costs and have enough money for other activities. But consider that using effective gym marketing strategies can actually help attract more people to your business, leading to more revenue, which is really what you want in a recession.
But you can't exactly blow your entire budget on marketing, especially not during economic uncertainty, when people are looking to spend less. The best bet deal is to strike a balance by using an effective marketing medium that's affordable and cost-efficient.
For instance, you could make blog posts on your establishment's website and others on websites with similar niches. This is an excellent way to reach more clients. Or, you could invest some time in social media.
You can also do strategic paid advertising campaigns (webfx has a great blog on this) to connect with training clients. Again, because this method isn't free, there's a competitive advantage and done right, it can yield an excellent return on your investment.
4. Include Value Added Products and Services
When trying to attract more training clients during an economic recession, consider including diet plans, fitness testing, and consulting offers in your packages. You may also want to include body composition assessments, evaluation reports, and preset goals.
Clients love these because you are giving them a chance to improve their chances of achieving their goals, and at a discount too.
Another great idea is to sell gear like boxing gloves, water bottles, and sweat towels. This idea only works if you have a dedicated space and can easily store these items. Otherwise, it might be too much work to set it up.
If you can make it happen, you'll find great success because you'll be selling to clients who already know and trust you. As long as your recommendations align with their interests, they will happily buy from you.
5. Offer Rewards for Referrals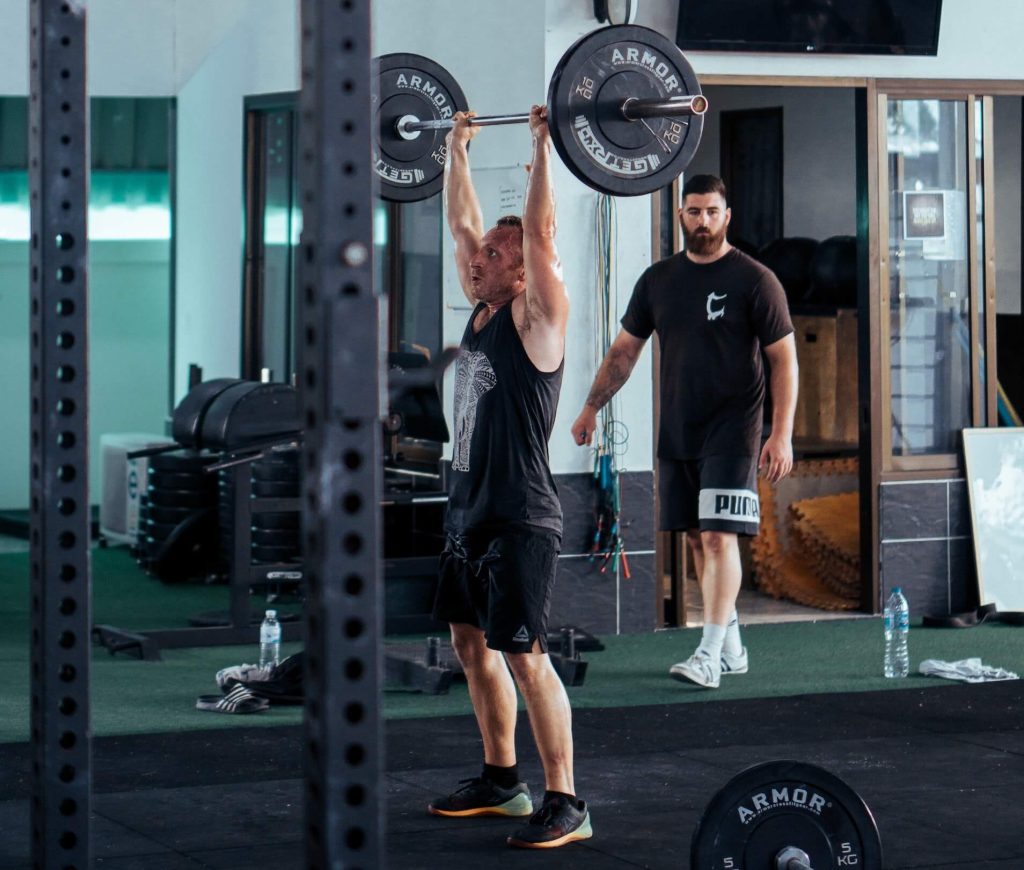 Referrals are excellent ways to boost your clientele. So, you can use this to land new clients even during an economic crisis. Motivate current clients to refer new people by offering good rewards. You could offer a free session in exchange for a referral to both the current client and the new one.
You have to be careful with this strategy because you risk your services coming off as cheap or invaluable, which will invariably drop consumer confidence in you as a PT. There's no formula for offering free sessions, but this is just something to keep in mind.
6. Consider Making Your Training Sessions Shorter
If you have to train lazy clients, you might have heard more than a few complaints about how excruciating an hour-long training session is.
In tough economic times, it's a good idea to finally listen to those clients and shorten your training to 30-minute sessions. There are a couple of reasons why this is a good idea.
30-minute sessions can be more affordable than hour-long sessions, which is great for clients who need better rates. They are also great for you because they free up more time that you can invest in yourself and your business.
You can be sure that many clients would go for shorter sessions when you implement them because they are also easier to get through. You can tweak the sessions to contain more exercises or make them a little more calorie-intensive so that they can still move closer to their goals in record time.
The Bottom Line
Getting and retaining clients in your fitness business in an economic recession is quite difficult, especially as people are tight with their budgets. Most people aren't leaping at the opportunity to spend a few hundred dollars on a service they can get on YouTube for free.
But as a PT, you know what you offer is miles apart from a free online video, so it will be your job to show them the value you bring to the table.
You'll also need to be intentional about your existing clients while focusing on drawing in new ones. Network extensively, create online training services to land patrons, and use the marketing tools at your disposal to sell your services.
And most importantly, hang in there. Your business will be back up before you know it.